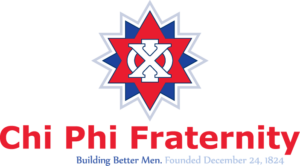 February 21, 2017
A message from the Executive Director:
Dear Brothers and Friends,
Today I have the unfortunate duty to inform you that Brother An "Andy" Hoang, Omega Zeta 2019, passed away on the evening of Saturday, February 18, after a traffic accident near St. Petersburg, Florida.
Andy was a student at the University of North Florida, where he studied exercise science and joined the Omega Zeta Chapter this past fall. His Chapter Brothers recalled Andy as "one of our most fun and lively Brothers, and we will always remember him as such." We ask that our Brothers and Friends across the country and abroad keep the Hoang family and the Brothers of Omega Zeta in their thoughts and prayers as they continue to come to terms with this tragic loss.
A campus vigil will be held on Wednesday evening at 9pm behind the Student Union.
In the bonds,
Michael Azarian
Executive Director